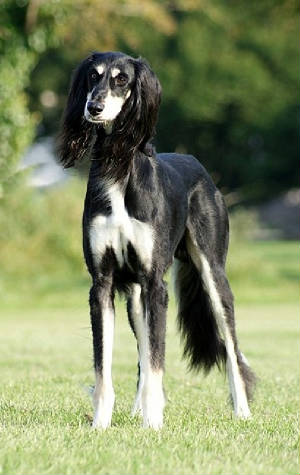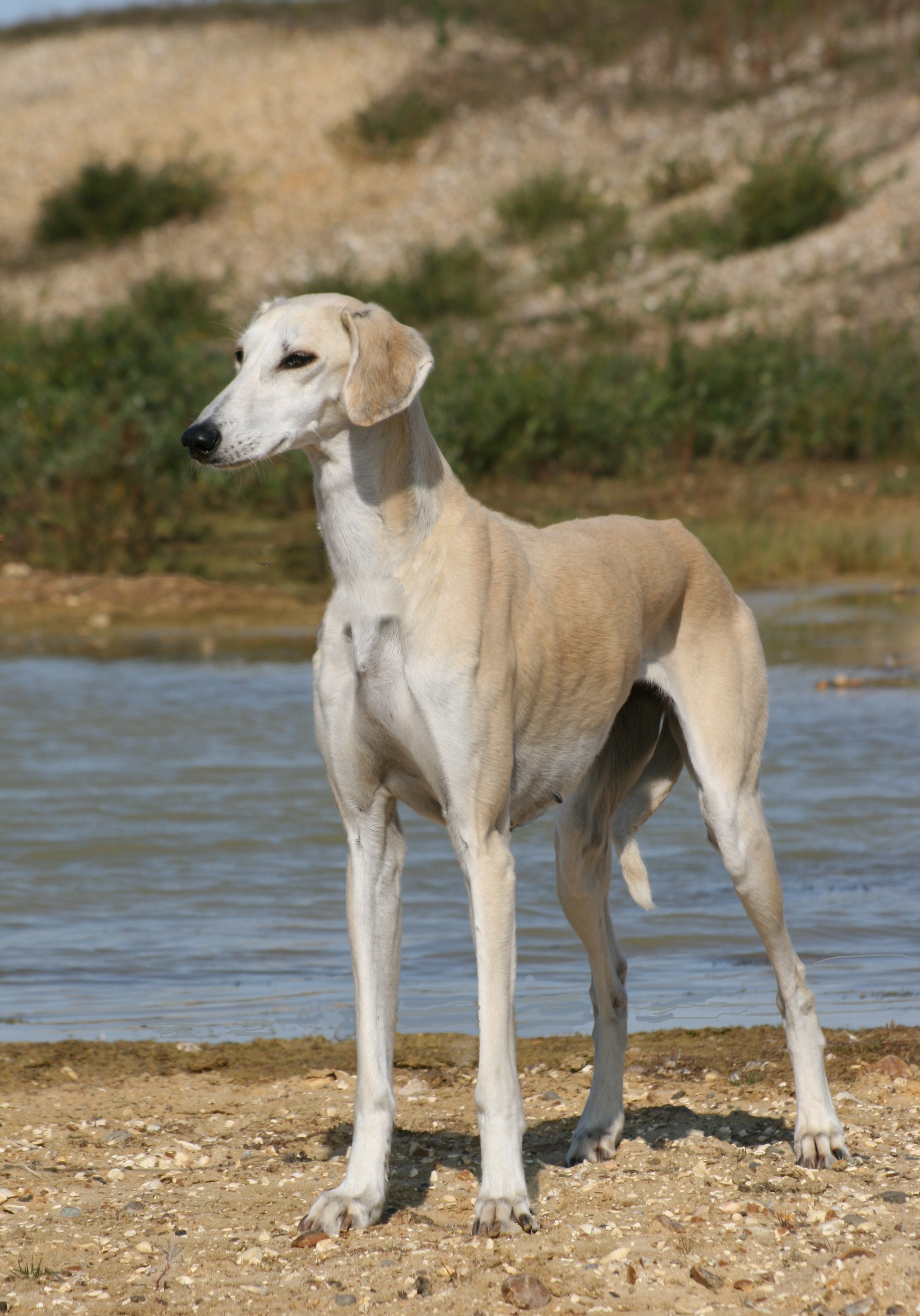 Nefisa Jeevun ShCM
Eng CH Nefisa Samr JW
Peblu Priam of Fargaze
Eng CH Hekla Royal Brigadier of Fargaze
Eng CH Wildspray of Daxlore of Hekla
Sedeki Idi of Hekla
Mumtaz Savanna of Peblu
Eng CH Classicus Baccylides of Tazi
Eng CH Mumtaz Mahogany
Jasra Mahboobah
Nefisa Ahzari
Eng CH Rhazias Khyra
Al Caliphs Chantal of Nefisa
Adlia Dreamtime
Anthony of Shamal
Ginea
Nefisa Bahira
Eng CH Timaru Valkyrie of Jazirat
Can CH Timaru Zephyrus CD SC CGC
Schwanhild Ach El Arab A'Raak
CH Timaru Tanqueray CD CC
CH Lorrequer Escapade At Timaru
CH Timaru Tequila
BISS Am Can CH Lorrequer Semiramis
Nefisa Saariyah
Peblu Priam of Fargaze
Eng CH Hekla Royal Brigadier of Fargaze
Mumtaz Savanna of Peblu
Jasra Mahboobah
Nefisa Ahzari
Adlia Dreamtime
CH Caspians L'aliq avec Kasaque
Int CH Arab Bahari's Shaahin Tali
Eng CH Al Caliphs Madaan
Al Caliphs Imparja
Eng CH Al Caliphs Valli JW
Al Caliphs Zaphirah
Al Caliphs Bahija
Eng CH Al Caliphs Valli JW
Al Caliphs Yasmahal
Arab Bahari's Lala Latifah
Arab Bahari's Cha'Ali Uali
Al Caliphs Zari Arabbahari
Fre CH Arab Bahari's Anandji Pali
Arab Bahari's Gamar Zaia
Fre CH Arab Bahari's Ben Rashid el Muniqui
Bahari's Talia Iphigenia
Bedu L'Eghypthe of Caspians
Eng Fin N CH El Hamrah Mehrab-Khalifa
Int Fin Swe Dk Est CH ESTW-94 El Hamrah Zain Zaibaq
Int Fin Est Dk CH W-93 El Hamrah Timirr-Khan
Fin CH El Hamrah Faanillah
Int Fin Est CH El Hamrah Bayaad
Int D NL L & Eu CH WjgSg086 Gamara's Sador
Int & Fin & Dk CH El Hamrah Qashdah
Eng CH Bedu Camilla
BISS Eng CH Ubu Roi Al Caliphs
Eng CH Al Caliphs DawnFlight JW
MBIS BISS Eng CH Burydown Qabillah JW
Eng CH Classicus Hermione
BISS Eng CH Pennyworth Riaz
BIS Eng CH Classicus Cassandra
Jeevun and Lalique are pleased to announce the arrival of their family. The "Oos" arrived On Halloween
(October 31st 2009)
4 bitches and 5 dogs.
3 Grizzles, 1 black and 5 fawns/reds.
The Girls
Kasaque Odetta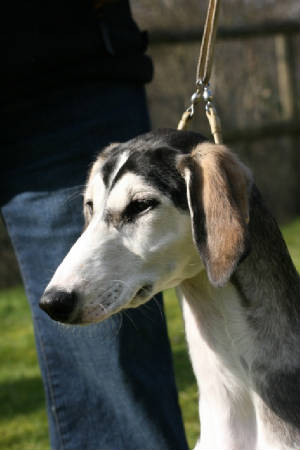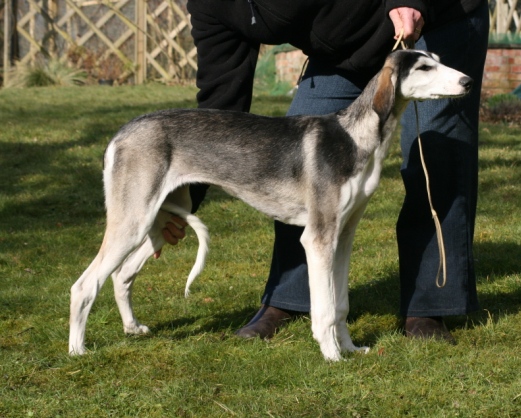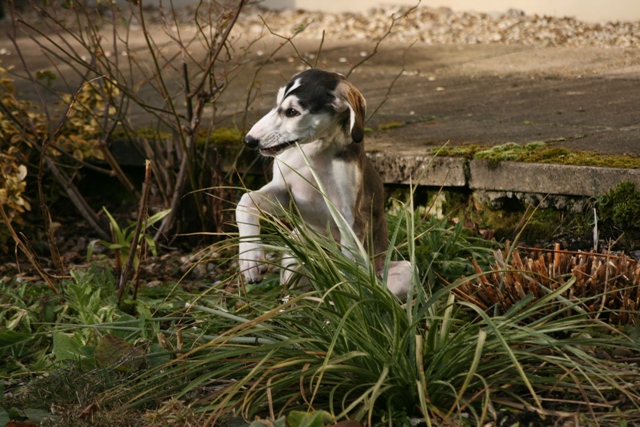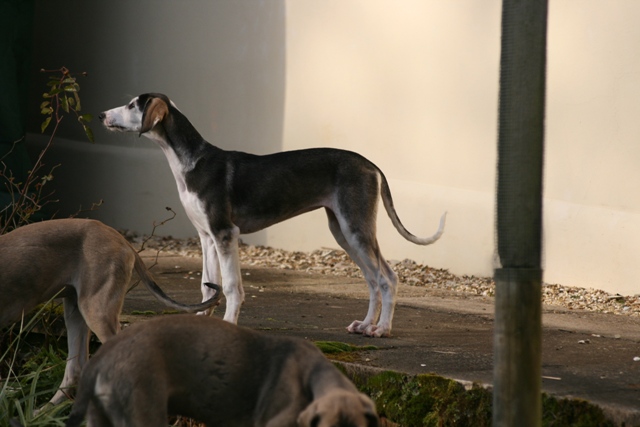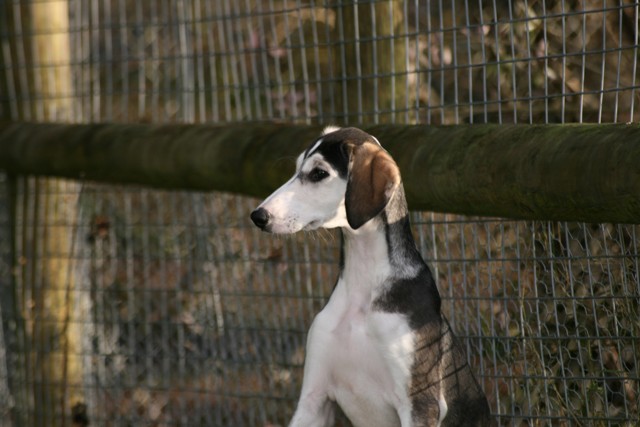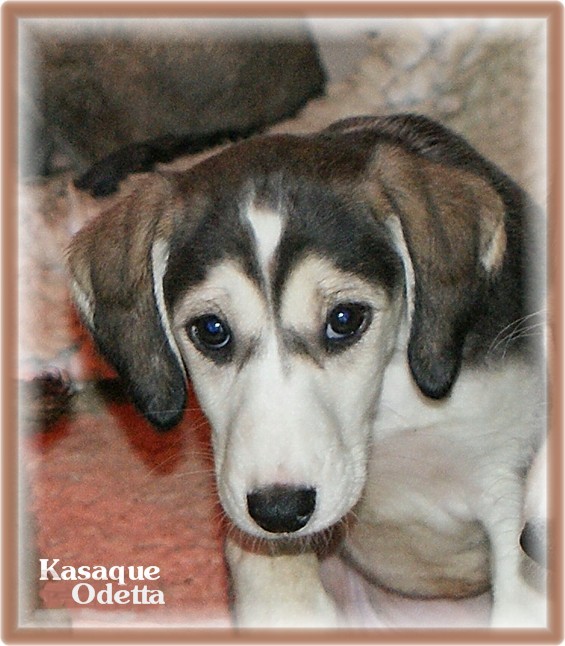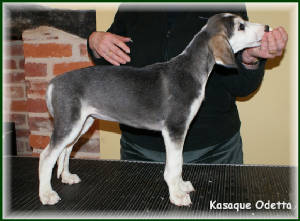 Kasaque Ola Nefisa
Laura Macro's Ola trying out for Plymouth Argyle Football Club Youth Team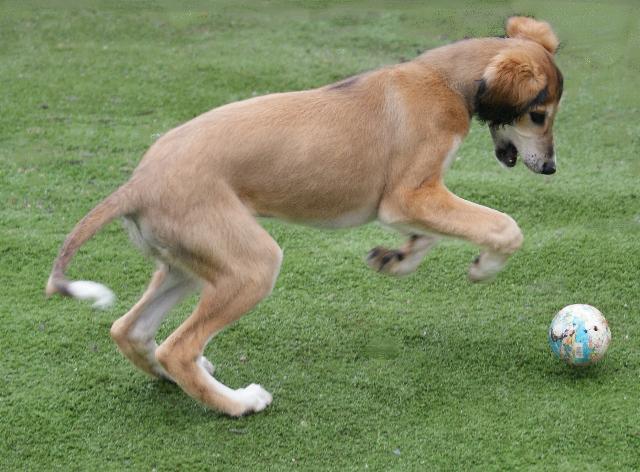 Ola giving the coach full attention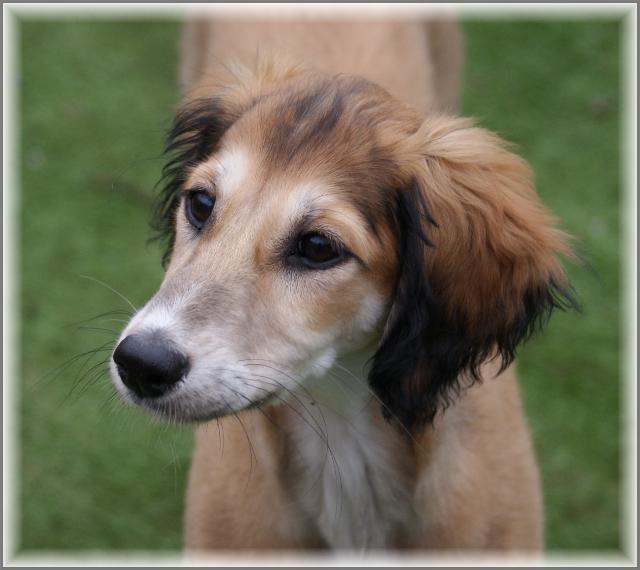 Photos below: The Oooo's at 7 weeks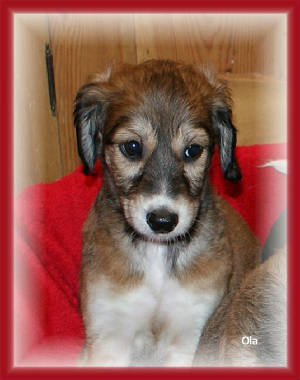 Kasaque Oriel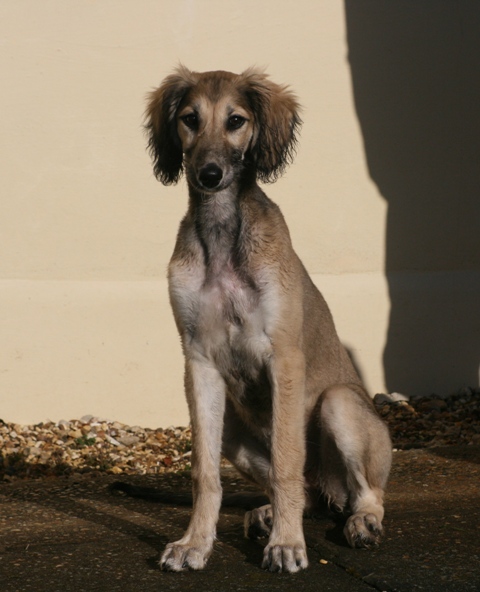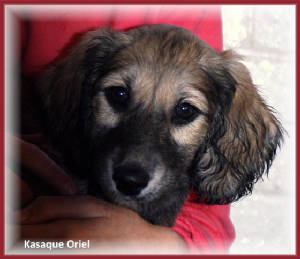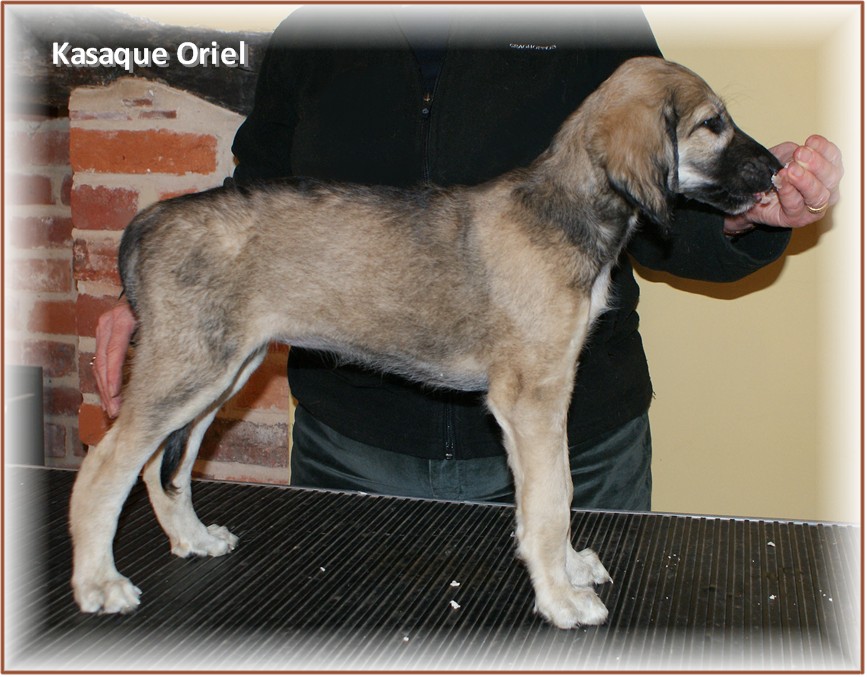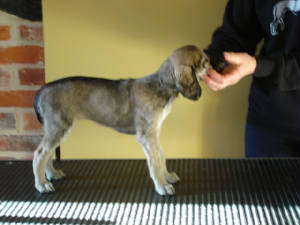 Kasaque Ozea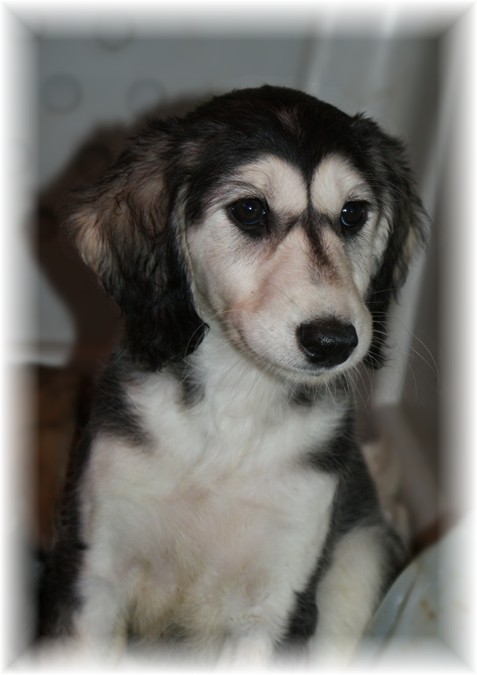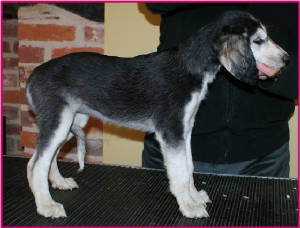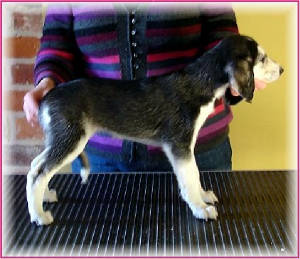 The Boys
Kasaque Obidiah
CC-winner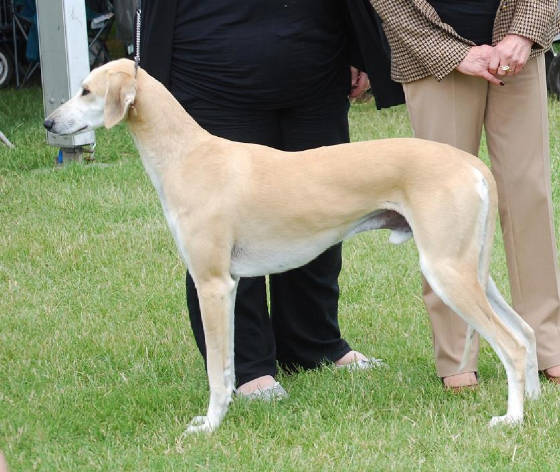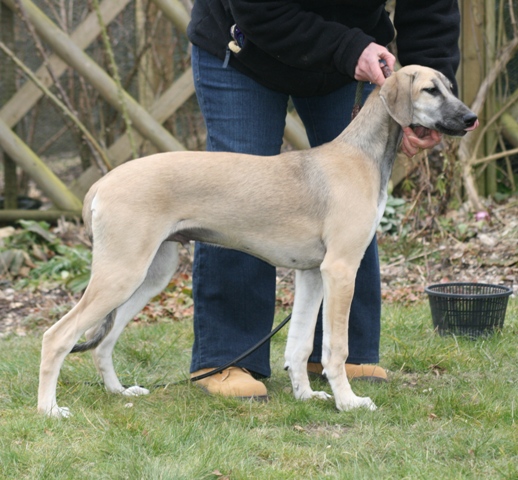 Kasaque Orlando
Orlando at 1 year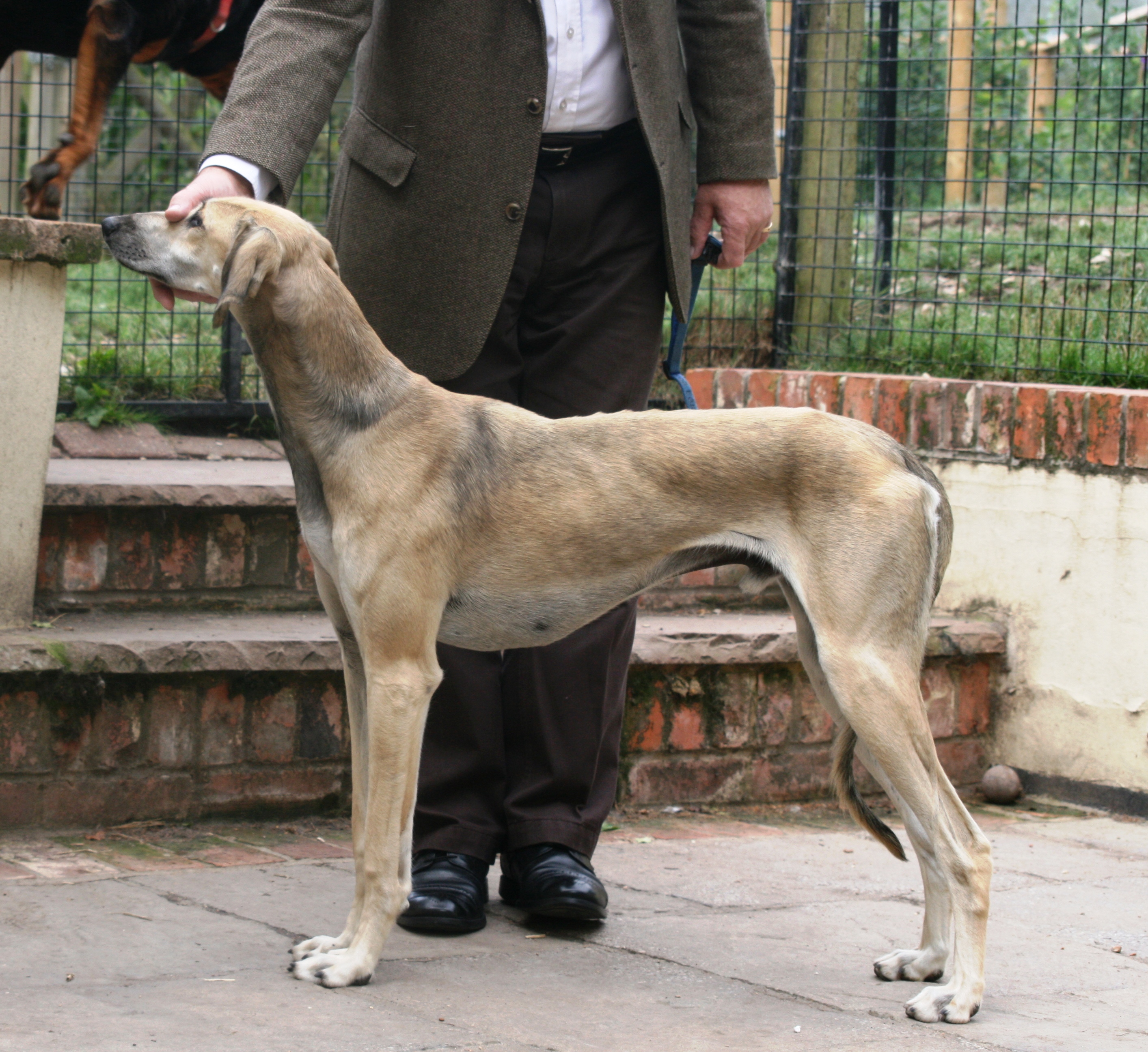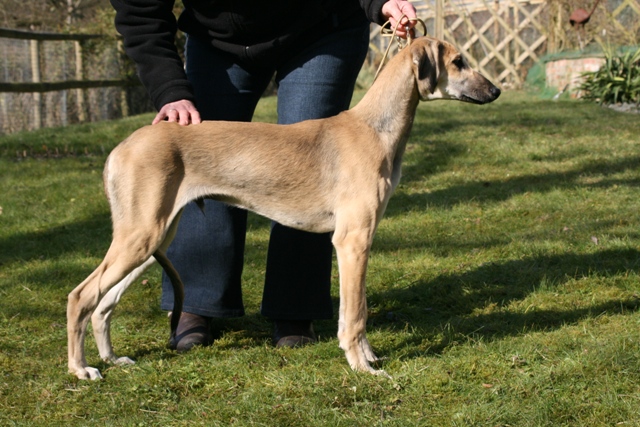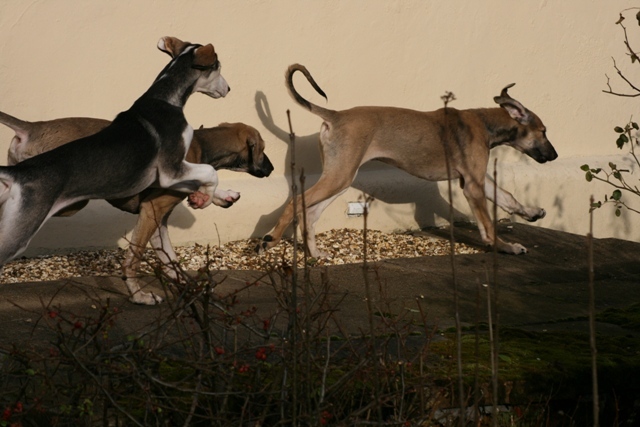 Orlando followed by Otis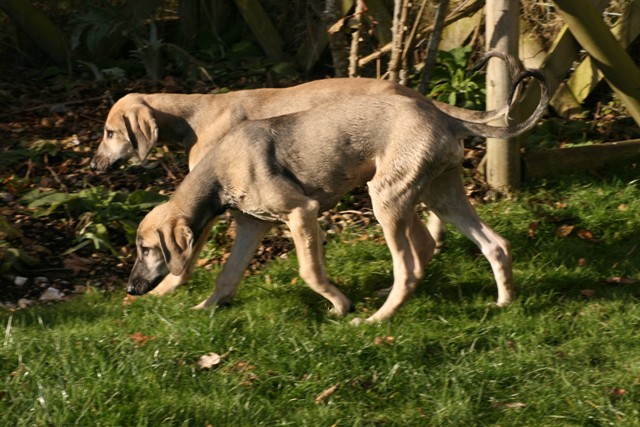 Kasaque Oliver
Oliver at 6 months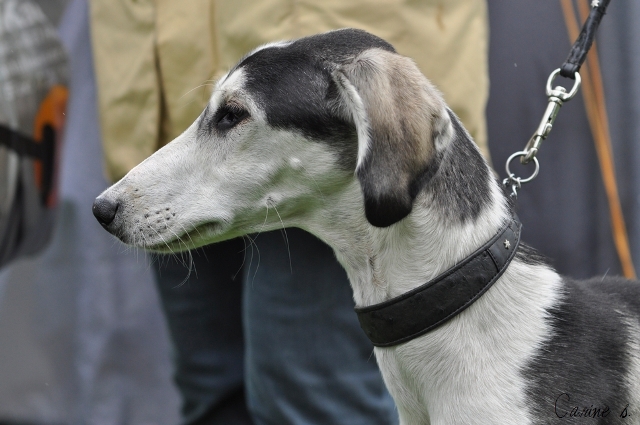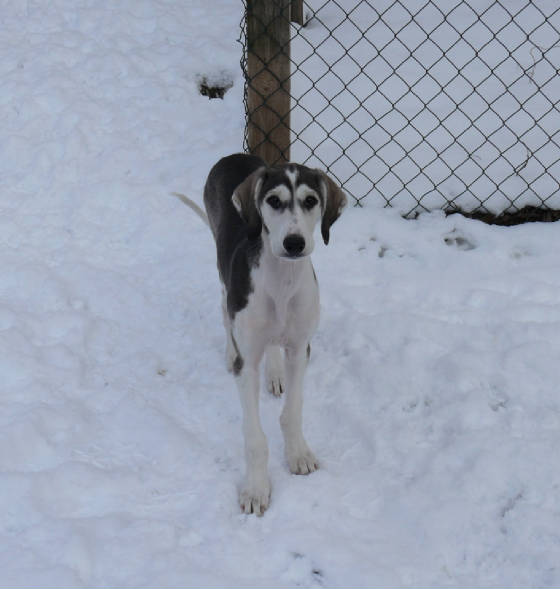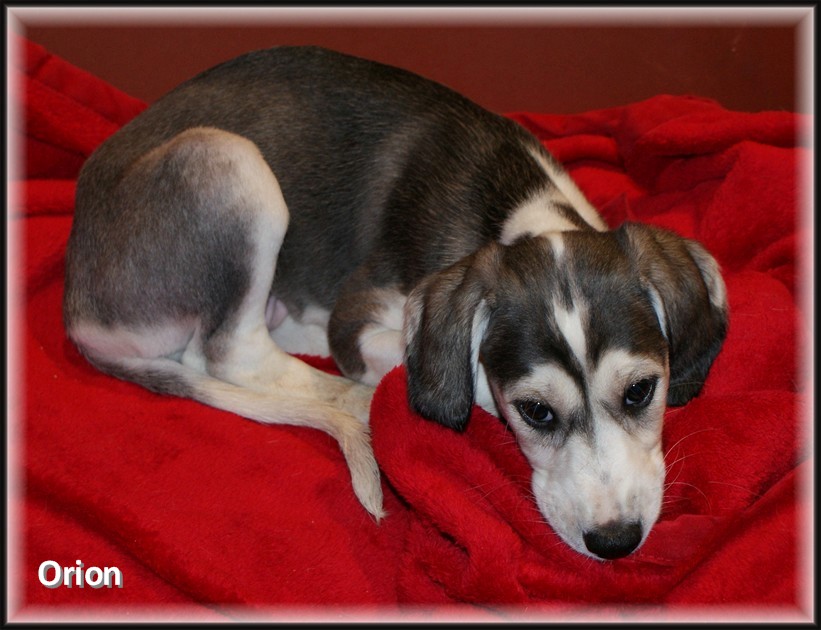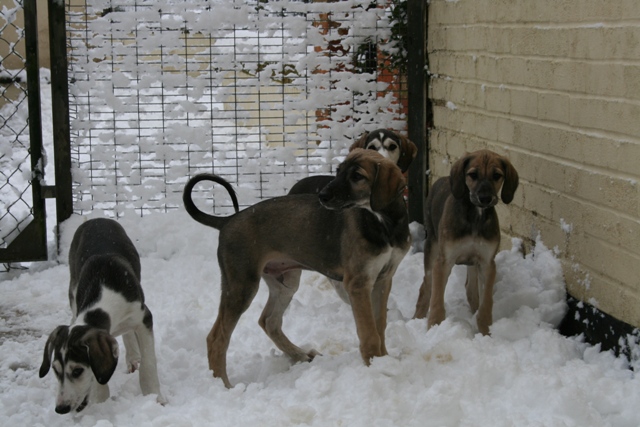 Holiday Greeting from the Oos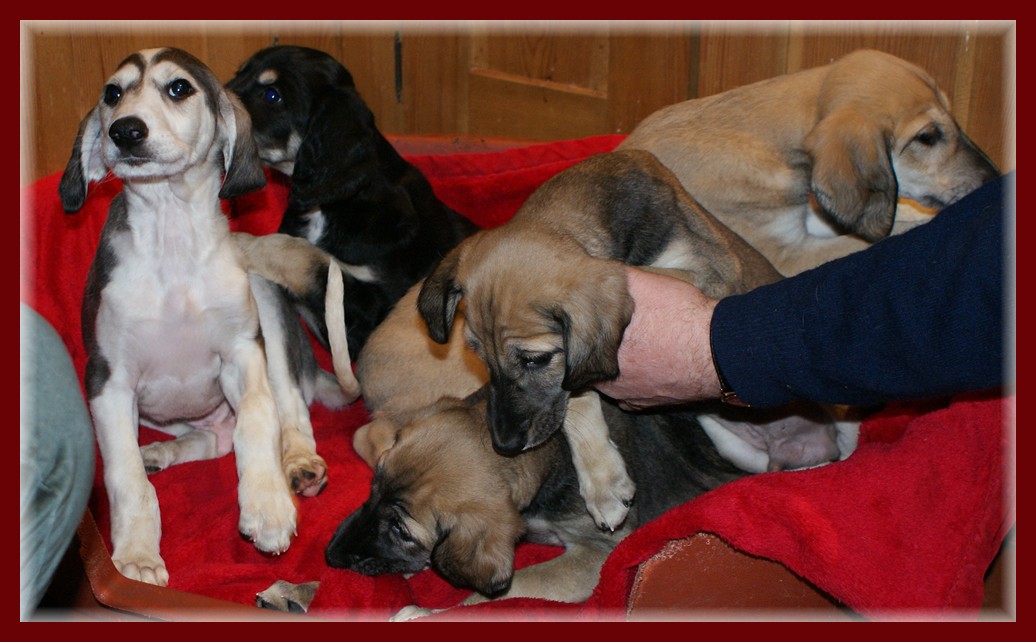 Above: The boys at 7 weeks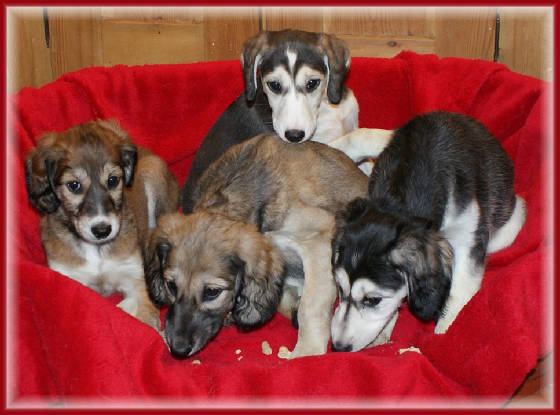 Above:The Girls at 7 weeks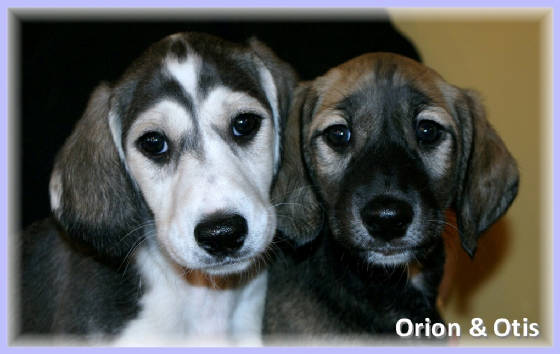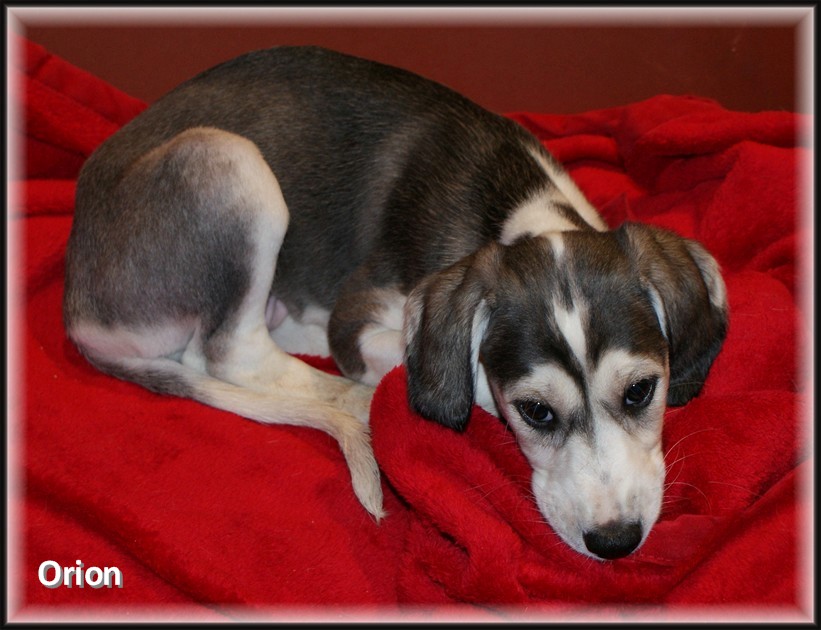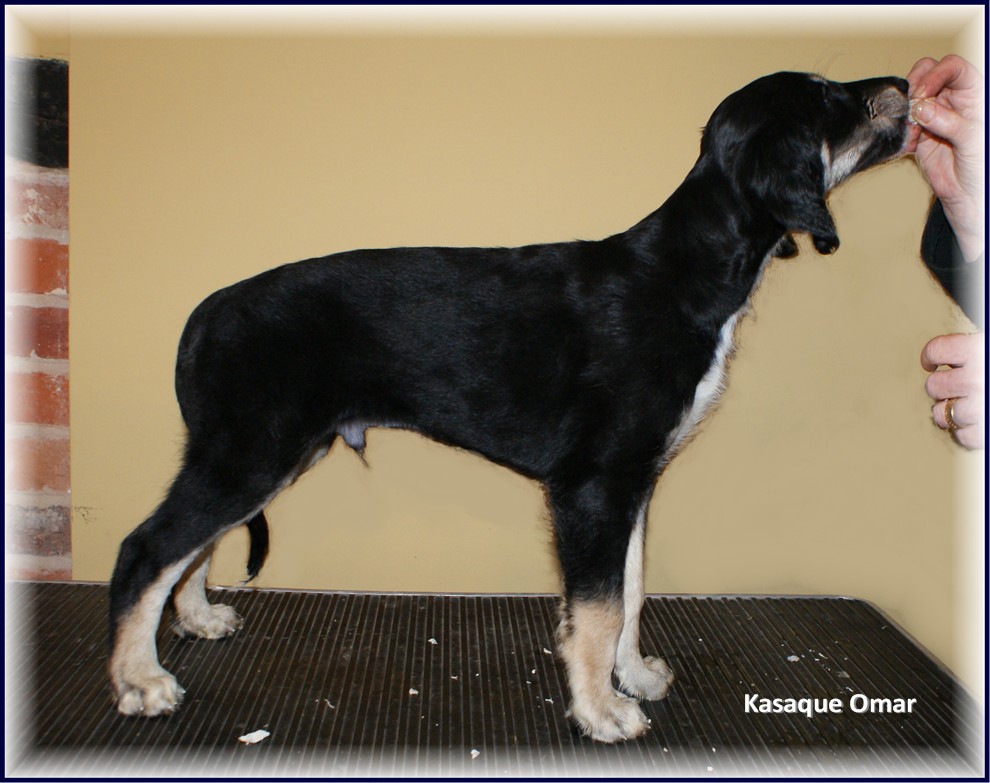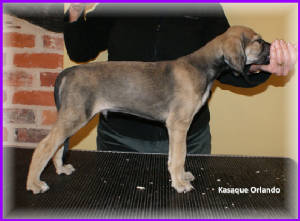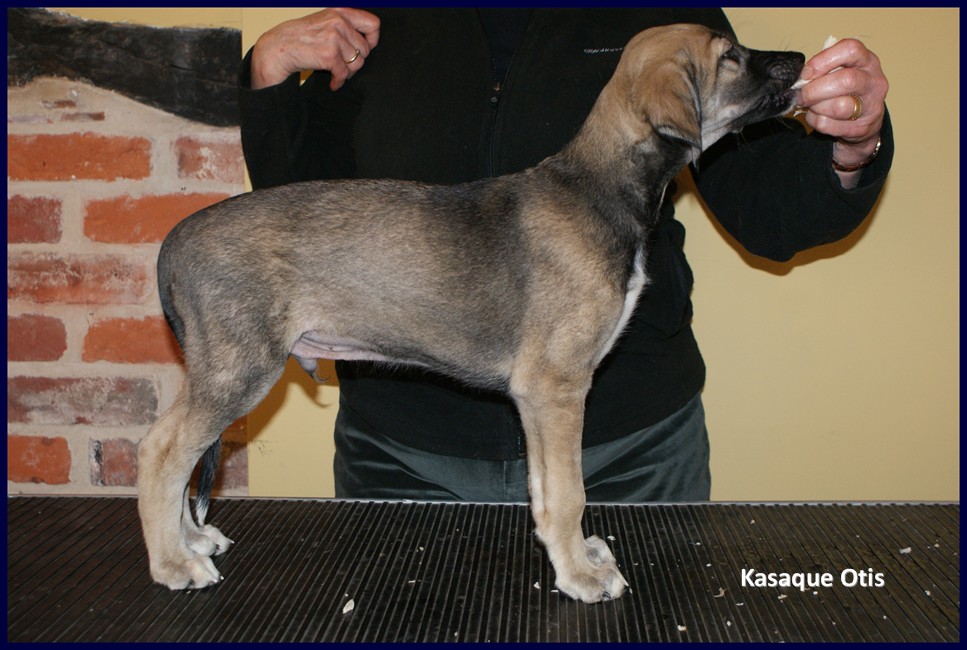 Photos above:The Oooo's at seven weeks of age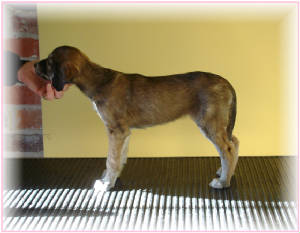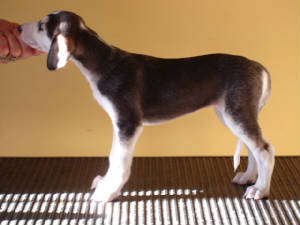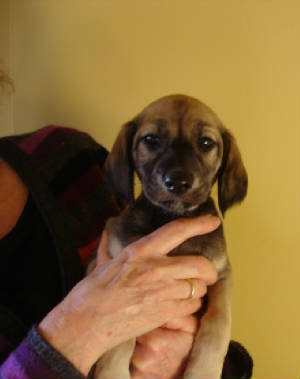 Puppies at 5 weeks of age.
Pictured are Orion in back ( Smooth male)
Ophelia (Left, Smooth bitch) and feathered bitch (Right)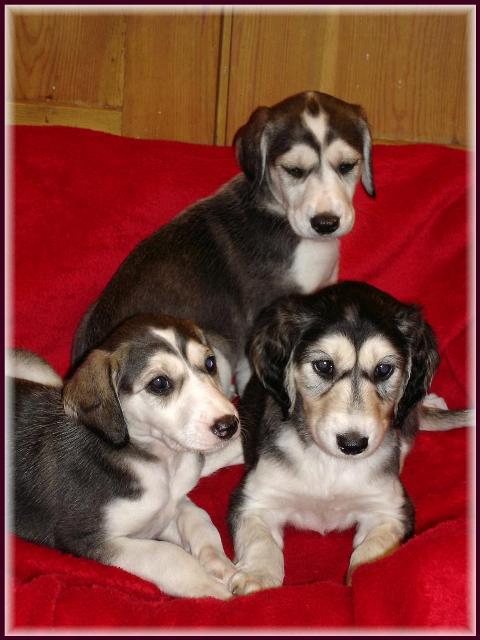 Omar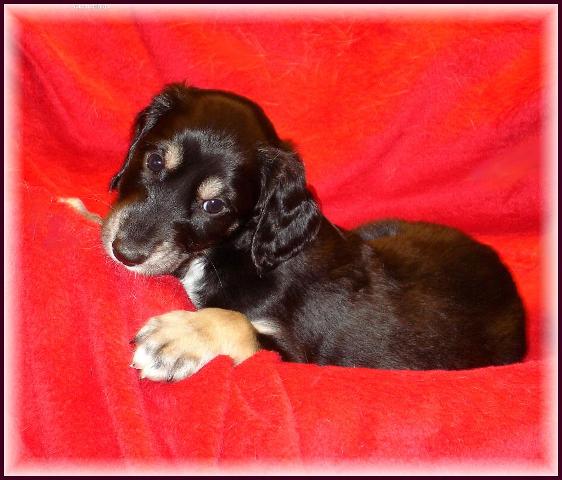 Pups are 3 weeks old now and are starting to look like little dogs.
We are feeding two meals a day and they love their food. We have given them a little more space to explore, but once they venture out of the whelping box they cannot manage to get back in. So they shout for help.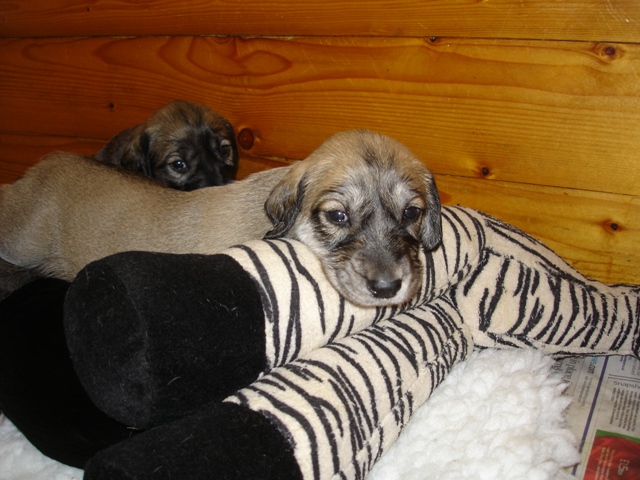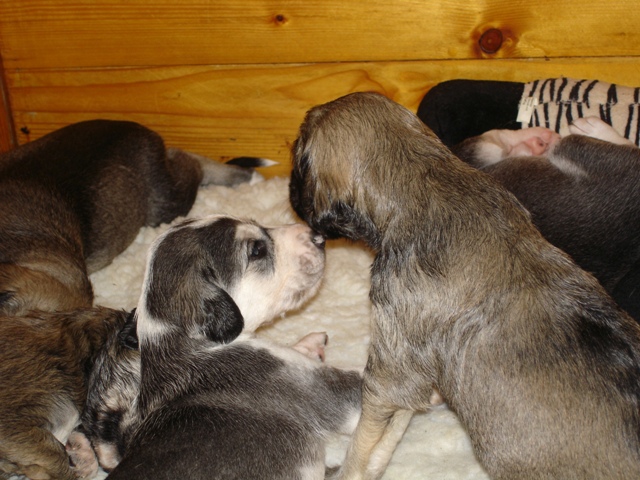 Pups are just 2 weeks old and are starting to open their eyes.
Today we saw a couple starting to play and interact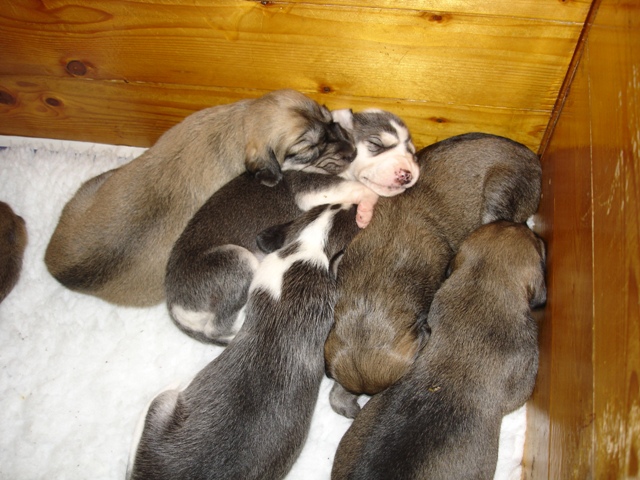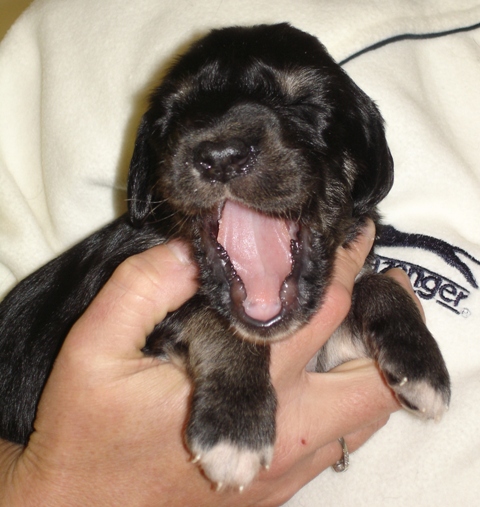 Black tri-coloured male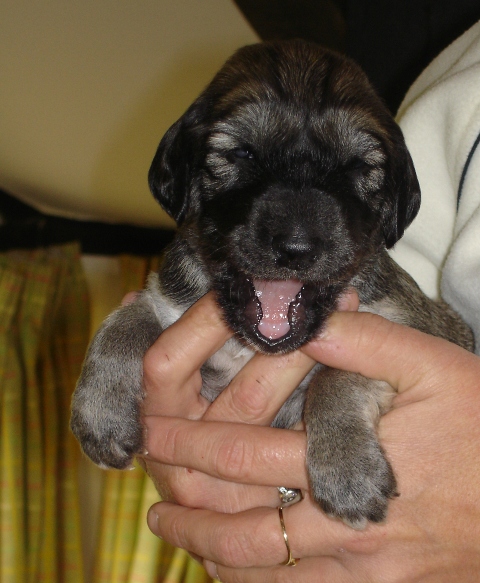 Black fringed fawn male
Oos at 1 week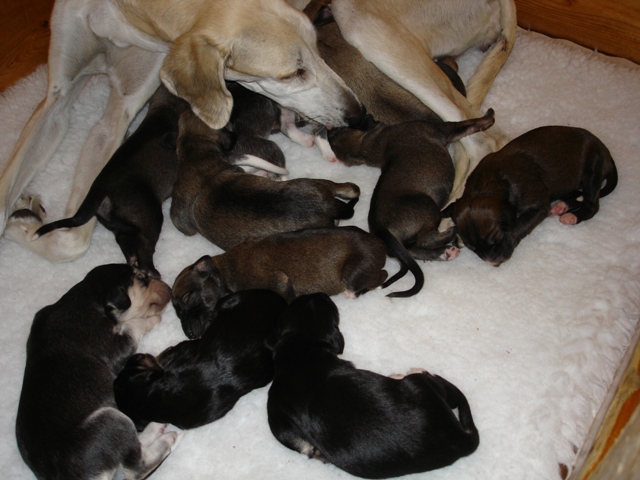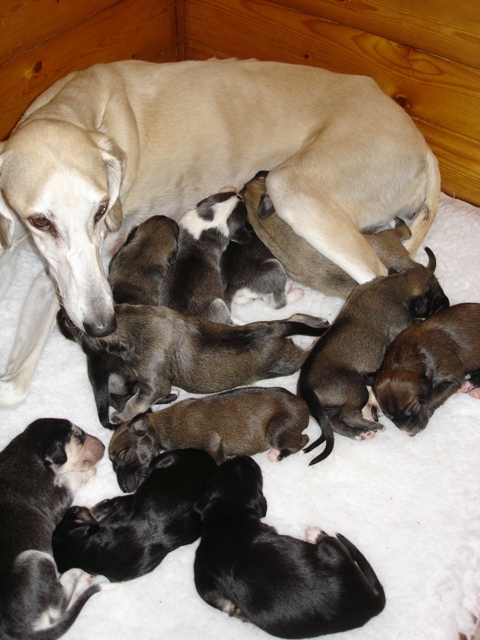 Photos taken at 2 days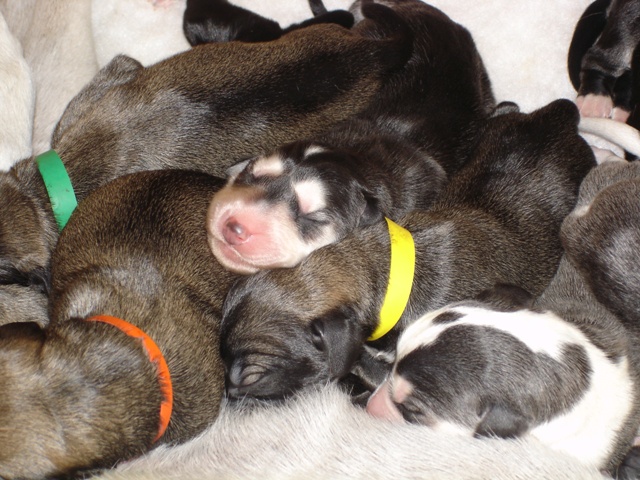 A cold but beautifully sunny day, the puppies have their first chance at exploring
Otis in the lead with Orlando close on his heels. Odetta taking up the rear
Odetta
Odetta
Enter subhead content here